GET OUTDOORS
With over 150 sites to visit, Staffordshire has many fine examples of gardens, parklands and public parks. That reflect a wide range of styles and the changing fashions of past centuries. Some gardens are nationally famous and secure in the management of the National Trust. Other owners who are aware of their value and are able to maintain them appropriately. There remain many important historic landscapes which are at risk and vulnerable to modern pressures for change.
The Trust seeks to encourage owners to conserve and manage these landscapes and to educate the people of Staffordshire to appreciate and value their garden heritage. The Trust provides expert advice on planning consultations affecting historic parks and gardens to local authorities.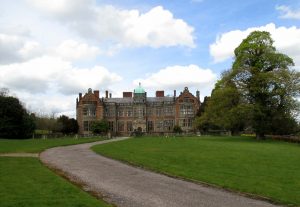 Support the work of SGPT and help keep these valuable historic gardens and parks.
Established in 1992, the Staffordshire Gardens & Parks Trust aims to record all valuable designed landscapes within the 'old' boundary of Staffordshire. The Trust is a member of The Gardens Trust the umbrella body for all 30 County Gardens Trusts throughout England. We have regular contact with the National Trust and Historic England.
| What we do | Get Involved | Join |
| --- | --- | --- |
| | | |
| SGPT aims to promote the education of the public on matters connected with the arts and sciences of designed landscapes. | We need volunteers to help with; Surveying Gardens, Research Work, Promotions, Education, Social and Financial. | It is vital that steps are taken to secure the future of our historic landscape. Help SGPT keep these valuable historic gardens and parks. |
LINKS
BECOME A MEMBER
Joining SGPT couldn't be easier.
As a member of the SGPT you will receive regular Newsletter updates, get the chance to join in all the Trust's activities throughout the year and meet up with like-minded people who share your passion for landscape and garden design.